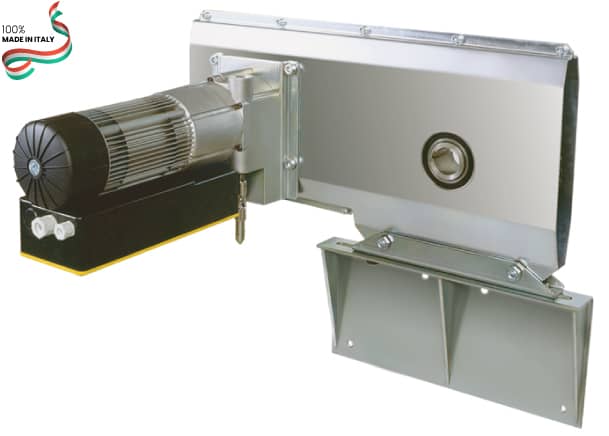 motor-side bracket, 1:4 transmission gear ratio
match support or shelf for motor-side bracket in relation to the chosen transmission ratio
connection for axle with tongue to be combined with a pair of flanges according to the tube Ø
This series is a result of long-term experience in the production of the motors Taurus, it was designed for the automation of residential and medium-industrial unbalanced rolling shutterswith intensive use. This new system definitely revolves problems related to the installation and replacement of the springs and the spring boxes, which are not more needed. It saves time and money.
The main characteristics and advantages of the motor Taurus are the smaller area occupied by the motor in the system and the simplicity of its installation and maintenance.
Is equipped with ACRUX AB command board which, among other functions, performs soft starts and soft stops.
can be installed also in tight spaces: easy access for maintenance
for shutters up to 260 Kg
tube rotation speed ratio 1:4 (RPM)
tube rotation speed ratio 1:4 (RPM)