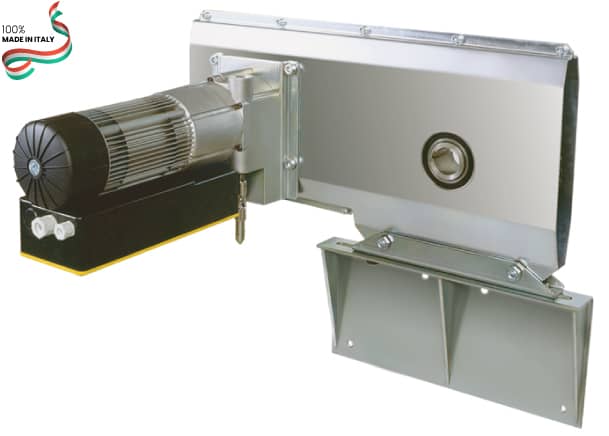 motor-side bracket available in gear ratios 1:5 / 1:7
match support or shelf for motor-side bracket in relation to the chosen transmission ratio
connection for axle with tongue to be combined with a pair of flanges according to the tube Ø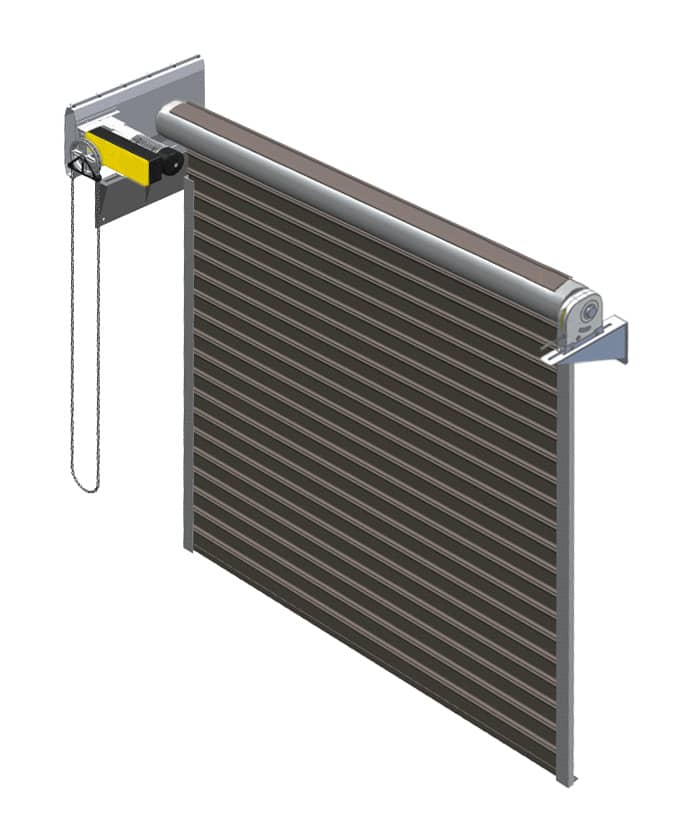 wall-in for support motor-side bracket
TAURUS 12-M side motors with SINGLE-PHASED 230V supply for industrial NOT-INTENSIVE USE. The torque is 120 Nm, corresponding, depending on the side-flange and diametre of shaft used, to a range of lifting capacity up to 1.000 kg of curtain weight. With on-board command ACRUX AB.
This series of motors was born as a response on the growing demand of side-motors for unbalanced roller shutters of big weight and dimensions.
The main characteristics and advantages of the motor Taurus are the smaller area occupied by the motor in the system and the simplicity of its installation and maintenance.
The system Taurus is reliable, secure and versatile thanks to a complete range of the accessories available. The Manual Override of TAURUS gives the advantage of being inserted at all times; in case of emergency manoeuvring by hand, the override does not need to be geared (patented system), yet it does not interfere during normal functioning.
lifting capacityup to 1010 Kg
can be installed also in tight spaces: easy access for maintenance
tube rotation speedup to 9.5 RPM
tube rotation speed ratio 1:5 (RPM)
tube rotation speed ratio 1:7 (RPM)
tube rotation speed ratio 1:5 (RPM)
tube rotation speed ratio 1:7 (RPM)